Phoenix Corporate Entertainment, Houston Corporate Entertainment – Philadelphia Corporate Entertainer,  San Antonio Corporate Entertainment, Chicago Corporate Entertainment – Phoenix Corporate Comedian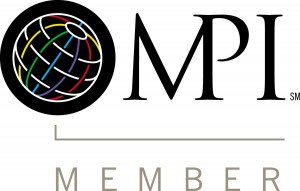 CONTACT LARRY – to make your special event an entertainment success!
1st Class corporate entertainment is a must for any kind of event. Whether you're in Phoenix, Houston, Chicago, San Antonio or Orlando, Hiring top notch Corporate Entertainment will boost your ROR- 'Return on Relationship.'
Lower your guests' blood pressure and raise their immunity levels with the many benefits of laughter….then inspire, motivate and energize them with the benefits of powerful and well known music.  Make a lasting, positive impact into the hearts and lives of your guests by creating long lasting memories of the great time they had that night during your company party, gala, conference launch, awards night, convention, or special event. Choosing the right corporate entertainer will make it a night to remember. CONTACT LARRY – to make your special event a corporate entertainment success!


Transform your next event from a 'meeting' into a 'masterpiece!' Create lasting memories with Larry G Jones' multi-award winning, customized, 'Legendary Voices in Concert' show.
We understand that great corporate entertainment can bring your event to a higher level and how important it is that your event is a success.
With a show customized for your audience, Larry will work directly with you to create the perfect blend of hit music, impersonations, and clean comedy for your corporate event.
After a 10 year/2400+ Las Vegas shows run, as a corporate entertainer Larry G Jones' now creates customized shows and amazing memories at special events around the world.
While you 'could' put your neck on the line and take your chances with 'Other' entertainment that's NOT multi-award winning ( 'Entertainer of the Year' And 2x 'Impressionist of the Year') …your audience may wish you didn't.
1st class Corporate Entertainment for Phoenix, Las Vegas, Houston, Orlando, San Antonio, Philadelphia, and Chicago. Hire an Award Winning Corporate Entertainer for your next Phoenix  AZ Corporate Event,  Convention, company party, gala, or awards night!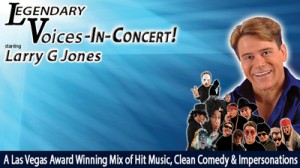 Will this show measure up to the high standards of your event's prestige and history?
Winning the Event solutions entertainer of the year award in 2009, and becoming a finalist for it again in 2011 and headlining his own show at Planet Hollywood in Las Vegas might seem like enough to convince someone that this show is worthy of your company party…. but wait, there's more….Larry was also named 'Impressionist of the Year' twice in Las Vegas and was listed as one of the top 10 shows in Las Vegas on TripAdvisor for 4 years in a row.

In cities across America, MPI(Meetings Professionals International) Member and Volunteer Larry G Jones is an MPI corporate entertainer-supplier who performs Houston corporate entertainment, Phoenix corporate entertainment, Chicago corporate entertainment, Philadelphia corporate entertainment and/or Orlando corporate entertainment etc.  For those who have a hard time believing consumer review and press quotes about corporate entertainers or corporate comedians, we also have a page of event planner quotes for your review.
You can not only have a corporate entertainer and clean corporate comedian at your convention in Phoenix, but a top rated singer, impressionist, impersonator, actor, and ventriloquist who has won awards for his corporate entertainment program.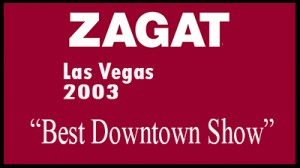 After 10 years with his own show in Las Vegas, Larry G Jones travels to perform his unique blend of clean comedy and music at corporate events and conventions in Pheonix, Houston, Las Vegas, San Diego, Orlando, Philadelphia, San Antonio, Chicago and anywhere else in the world from his new home base of Seattle. Ideas for unique corporate entertainment in Las Vegas are hard to come by, but with a customized for your demographics show that features up to 75 Voices per hour, you'll be hard press to find a more versatile corporate entertainer. CONTACT LARRY – to make your special event an entertainment success!
Hire a Clean Corporate Comedian and funny Corporate entertainer for your corporate event in
Phoenix, Houston, Philadelphia, San Antonio,  Las Vegas Chicago, San Diego, Orlando or Anywhere!
You want to take this corporate event to the next level and want a show that's as diverse as your guests and clients who are flying to Las Vegas from major cities across the country including San Diego, Orlando, San Antonio, Philadelphia, Las Vegas, Chicago, Seattle, Pheonix, and Los Angles…hire Larry as a Corporate Comedian for your Convention or Meeting

Hire Phoenix and Houston Corporate Entertainment for after dinner parties, special events, galas, fundraisers, conventions, meetings, themed parties and more. If you're looking for a clean corporate comedian for your event in Las Vegas, Houston, Orlando, Philidelphia, San Diego or anywhere else, as a corporate entertainer, Larry G Jones travels around the world.
Do you need some great corporate entertainment in Houston?
#########################################
About the Author – Larry G Jones is a Danny Gans fan, a multi-award winning corporate entertainer, 10 year Las Vegas headliner,  and chair of the MPI hosted buyer and trade show program for the joint WA/OR Cascadia annual conference. Contact Larry to see how he can customize a show to create great memories for your next special event. See Larry's Video Demo HERE
Corporate Entertainer, Singing Impersonator, Celebrity Impressionist, and Clean Corporate Comedian Larry G Jones is ready to team with you.
When you need Phoenix convention entertainment
you're going to want someone who can travel anywhere for corporate entertainment, holiday parties, and new year's eve corporate events. Larry performs as a Chicago corporate entertainer, Houston corporate entertainer, and San Diego corporate entertainer. Las Vegas convention entertainment, as a Philadelphia corporate entertainer for your next Employee Appreciation Event, After-Dinner Entertainment, Corporate Meeting, Awards Banquet. Company Holiday Party, Customer Appreciation Event, special event or gala.
 CONTACT LARRY – to make your special event a corporate entertainment success!