.
Tweet
PLEASE SHARE THIS ARTICLE WITH THE SOCIAL BOOKMARKS ABOVE
ALL Event Planners get 2X Incentives at 2013 MPI WA/OR Hosted Buyer Program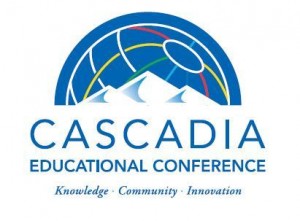 Every year the Washington state and Oregon chapters of MPI (Meeting Professionals International) host their annual 'Cascadia' educational conference and convention complete with a hosted buyer program, top notch speakers, a trade show, and of course, some great sponsorship and networking opportunities.
MPI Cascadia – A regional version of MPI's International WEC Event?
While not as big as MPI's largest annual event, the WEC (World Education Conference) the Washington and Oregon joint conference planners are taking a few cues from Hosted buyer program, convention and conference experts in the industry to make new incentives available to event planners to attend the conference.
For the 2013 'Cascadia Educational Conference…In addition to getting a full registration pass for the conference, event planners will Also receive two nights of hotel accommodations!
This year, event planners should make sure to APPLY EARLY to make sure they are able to take advantage of the free hotel rooms. Sure the conference is fun, but it's also about getting business done efficiently, learning, growing, making connections and partnering in relationships with fellow event industry professionals. Since Cascadia was held in Washington in 2012 – thank you to Jeff Bowe from Hotel Murano – in 2013 the event will be held at the Doubletree by Hilton in Portland, OR on March 3-5, 2013. A shout-out thank you to all of our 2012 sponsors- see the list here! 
An MPI Event – to Benefit ALL Event Planners and Suppliers
It should be noted that conference attendees (including event planners who are part of the hosted buyer program) do NOT need to be a member of MPI to benefit from the many opportunities at the conference. In addition to MPI planner members, people from ISES, PCMA, Spin Planners or ANY qualified event planner can apply to get guaranteed set appointments with venues, vendors and event service supplier professionals. Event suppliers from MPI independents will get the advantage of meeting face to face and potentially grow their business and planners can cut out what could have been weeks of legwork to find the right suppliers for their corporate events, banquets, weddings, association and company parties, meetings, conferences, and other special events.
The theme of MPI's 2013 Cascadia conference is 'Grow!'
We are asking people to grow! Grow your business by attending the Northwest's premier MPI educational conference, staying in contact, meeting new leads, networking, and learning. Grow your exposure to the right people by being a hosted buyer, a sponsor or an exhibitor at MPI Cascadia 2013. – We'll talk more about Grow, Growing and Growth in a future blog.
MPI Cascadia Education Conference – a joint venture between the Washington State & Oregon Chapters of MPI. Washington & Oregon
  #########################################
About the Author – Larry G Jones is a multi-award winning corporate entertainer and chair of the MPI  hosted buyer and trade show program for the joint WA/OR Cascadia annual conference. Contact Larry to see how he can customize a show to create great memories for your next special event OR contact him to learn more about the hosted buyer program for event planners and suppliers.  See Larry's Video Demo HERE
Please SHARE with the Social Buttons Below!