Las Vegas Corporate Entertainment with an Award Winning Corporate Entertainer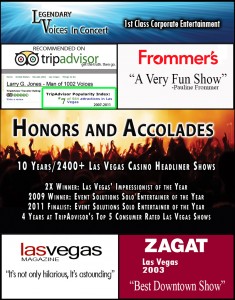 Whether you're in Las Vegas, San Francisco or Orlando, top notch Corporate Entertainment will boost the 'Return on Relationship' with your guests by creating long lasting memories of the great time they had that night during your company party, gala, conference launch, awards night, convention, or special event. Choosing the right corporate entertainer will make it a night to remember.
Need a 1st class Corporate Entertainer  who has rave reviews from the Las Vegas press?
Of course you do….But why limit your guests to simply a 'stand-up' corporate comedian when you can not only have a clean corporate entertainer but a top rated singer, impressionist, impersonator, actor, and ventriloquist who has won awards for his corporate entertainment program.
CASE STUDY: You need fun ideas for corporate entertainment at your Las Vegas corporate event…but….
…But your company party in Las Vegas  is really important this year. It's you company's 50th anniversary and you're planning a company party for 800 people. You also have people flying in for a 4 day conference, trade show and convention. After the last breakout sessions, motivational speaker, meetings, and dinner you have to find just the right entertainment to impress your most important clients, VIPs, top management, and sales team for the gala and awards night. You'll want to hire a corporate entertainer who is  clean comedian with great event planner testimonials. 
Do You want to take this corporate event to the next level? Do you want a show that's as diverse as your guests and clients who are flying to Las Vegas from major cities across the country including San Diego, Orlando, New York, Dallas, Las Vegas, Chicago, Seattle, Pheonix, and Los Angles.
Solution: Hire an Entertainer who can customize the Corporate Entertainment for your Las Vegas convention

Today's corporate entertainment needs to be flexible to appeal to either a specific age group or even an 'all ages' audience. Larry will customize the music and material in his clean comedy show to fit your Las Vegas event.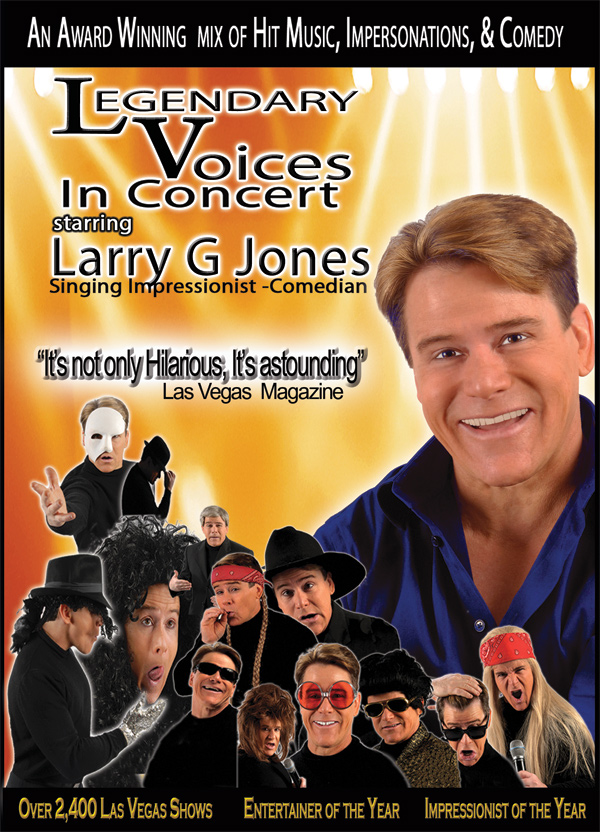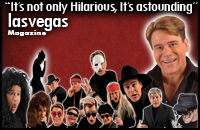 No matter what kind of corporate event you're having people like to laugh! That's why you'll want a clean corporate entertainer and comedian to perform at your meeting in Las Vegas, San Francisco or even Orlando. When you add the element of music to a clean comedy show there's even more benefits for guests, they get to hear their favorite songs while they get to laugh – that's a powerful emotional combination that will impact your audience and great memories for them.
 Make your Event filled with lasting memories Hire 1st class corporate entertainment for your Las Vegas event!th this Top Notch 'Las Vegas g' show
th

Hire Las Vegas Corporate Entertainment for after dinner parties, special events, galas, fundraisers,  conventions, meetings, themed parties and more.
If you're looking for a clean corporate comedian for your event in Las Vegas, Hawaii, San Diego, Chicago, Dallas, Orlando,  or anywhere else, as a corporate entertainer, Larry G Jones travels around the world.
#########################################
About the Author – Larry G Jones is a multi-award winning corporate entertainer and chair of the MPI hosted buyer and trade show program for the joint WA/OR Cascadia annual conference. Contact Larry to see how he can customize a show to create great memories for your next special event OR contact him to learn more about the hosted buyer program for event planners and suppliers. See Larry's Video Demo HERE
Do you need some great corporate entertainment in Las Vegas?
How about an icebreaker or kickoff for your convention, or yearly budget and sales meeting. You're going to want someone who can travel anywhere for corporate entertainment, holiday parties, and new year's eve corporate events. Larry performs as a San Francisco corporate entertainer, Hawaii corporate entertainer, and San Diego corporate entertainer. Las Vegas convention entertainment, as a Dallas corporate entertainer for your next Employee Appreciation Event, After-Dinner Entertainment, Corporate Meeting, Awards Banquet. Company Holiday Party, Customer Appreciation Event, special event or gala.
Just a few of the cities Larry performs in: San Francisco Corporate Entertainment •San Diego corporate entertainment, Orlando corporate entertainment – Chicago Association Entertainment – Los Angeles Corporate Entertainment – New York Clean Comedian – Atlanta musical comedian – Las Vegas corporate entertainment • Baltimore • Caribbean • Dallas • Denver • Des Moines • Honolulu • Los Angeles • Montreal, • New York • Seattle Corporate Entertainment – St. Louis • Washington DC corporate entertainment.

.