.
Tweet
PLEASE SHARE THIS ARTICLE WITH THE SOCIAL BOOKMARKS ABOVE
Election Night…Comedy?
Get your laugh on for free with clean comedian-celebrity impersonator Larry G Jones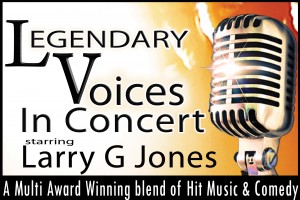 All parties are welcome. It's all fun and no politics as clean comedian, singing impressionist, and corporate entertainer Larry G Jones presents his award winning clean comedy and music show at Redwind Casino, in Olympia WA on November 6, 2012 at 6:30-8pm. For no cost, Ages 21+ who want to 'take a break' – from politics and the world – will experience a fast paced musical journey of 'Greatest Hits' mixed with clean comedy…and up to 75 Singer and celebrity impersonations.
While Mitt Romney and Barack Obama go head to head on election night (November 6, 2012), your favorite network comedy shows will likely be cancelled to cover the results of both local and national elections. The election results will be the same whether you're watching or not, so why not spend a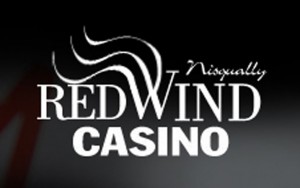 couple of hours having fun with clean corporate comedian, impersonator and impressionist Larry G Jones. Now based in WA, Larry is an award winning corporate entertainer who ended his 10 year run with his own show in Las Vegas. This Las Vegas headlining show will be back at Redwind Casino(12819 Yelm Hwy, Olympia WA ) on election night from 6:30-8pm. It's a free casino and corporate entertainment comedy show that combines music, comedy, impersonations, and and features up to 75 Singer and celebrity impersonations. So vote early, have a few laughs AND still get home in time to see the closing of the election polls and watch the results on live TV.
Do the math…Which is more fun?
Watching Election Results OR…Watching a Clean Corporate Comedian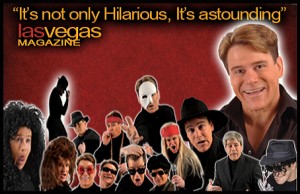 When you think about it, the price of this election night musical comedy show costs less than what 47% of Americans pay in taxes every year; it's a free ride. While that's a controversial sentence tied to a Mitt Romney statement back in August, it's also a true statement that has been used by the Obama campaign in an effort to stir up their base and spread the word of their message of tax the rich, give to the poor. The good thing is that when you're watching a clean comedian perform a non-biased, non-political show you'll forget all about the rhetoric of election night politics. Instead of raising your blood pressure watching election results, you can you'll be too busy laughing out loud at the hilarious impersonations and singing along with a huge variety of 'greatest hits' performed by corporate comedian Larry G Jones.
Live convention entertainment and clean corporate comedians have always been part of the festivities for both the Republican and Democratic national conventions, so why shouldn't you enjoy some great music and a clean corporate comedian on election night 2012. As a corporate comedian and singing comedian-impersonator Larry G Jones primarily performs association entertainment, corporate party entertainment and convention entertainment at events across the country and this free casino show is the perfect chance to take a break from all the political rhetoric in Washington D.C. with a live comedy show near Seattle Washington.
Seattle or Orlando…A Corporate Comedian must be Clean and 'Non'-political
Political humor and parody has always been a part of American culture and shows like Saturday night live are often on the forefront of spoofing the candidates and elected officials in some sort of twisted comedy skit. While a show like SNL is known to 'cross the lines' with their parodies and impersonations, a corporate comedian must not only be 'clean' they are also advised against getting too 'political' with jokes or satire during an entertainment program at a corporate event due to the risk of offending guests who may think they are being biased towards one side or the other.
By not focusing on one celebrity Larry G Jones' 'musical comedy/impersonator show includes everyone from Michael Jackson to The Rat Pack, Bill Cosby, Lady Gaga and dozen of other singer and celebrity voices on any given night. The rapid-fire pace of the show is probably a good idea, given the broad demographic of today's audiences and the basic nature of America's fast paced 'on demand' culture.
Washington State is now a 'no polling' (mail-in ballots only) state, so take a break from 'politics' on TV and celebrate life with a laugh and a smile on election night 2012. So be sure to come see the show and have a great time with clean corporate comedian Larry G Jones.
About the Author – Larry G Jones is a multi-award winning corporate entertainer and chair of the MPI hosted buyer and trade show program for the joint WA/OR Cascadia annual conference. Contact Larry to see how he can customize a show to create great memories for your next special event OR contact him to learn more about the hosted buyer program for event planners and suppliers. See Larry's Video Demo HERE
Please SHARE with the Social Buttons Below!
.