.
Premier Corporate Entertainment for Los Angeles & Hollywood CA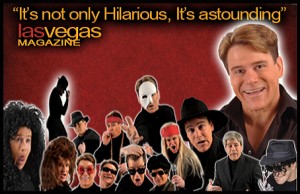 In Los Angeles, corporate entertainment featuring clean comedy and music shows are part of many successful meetings, banquets, galas, balls, parties, weddings, conventions, fundraisers, private celebrity parties and special events.
This award winning corporate entertainment show combines the voices of Los Angeles' and Hollywood's biggest singers and celebrities into one super fun-high energy show. With up to 75 SINGER and celebrity impersonations in every show there's huge variety of both Grammy Award winning artists and Oscar Winning Actors/actresses being imitated, all in good fun of course. 
Award Winning Corporate Entertainment w/ a Corporate Comedian direct to you convention or company party in Los Angeles
During the 1990's Larry G Jones lived in the heart of Hollywood-Los Angeles. During this time he worked as a corporate entertainer, lead vocalist, studio vocalist, singing impressionist, sound-alike artist and celebrity impersonator before he moved to Las Vegas n 2000 where he achieved huge success by headlining his own show for 10 years, most recently at Planet Hollywood in 2011.
His move from L.A.(lower Alabama) to LA(Los Angeles)ending up turning to focus upon Larry's odd ability to impersonate many different people. Another clean corporate comedian and singing impressionist who was based in Los Angeles at the time was Danny Gans. Danny had been climbing his way up the corporate entertainment circuit in Los Angeles, Hollywood, Orlando, Dallas, Honolulu, Maui, Chicago, New York, San Diego and San Francisco. As the 'darling' of the corporate entertainment circuit nationwide, Danny's musical comedy impressionist was in huge demand causing him to become one of the highest paid corporate entertainers of the 80s-90s. Larry also travels to any of theses cities!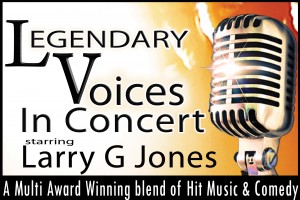 After seeing the success of Danny Gans' 150 million dollar contract at the Las Vegas Mirage, Larry (and many other singing impressionists-comedians from around the world) wanted a shot at being the next big thing in Las Vegas as a singing impressionist and clean comedian in a Las Vegas showroom. Of all those that tried(and there were many), Larry's musical comedy and celebrity impressionist show sustained itself for 10 years as a money making show with nothing more than word of mouth,  no outside funding, and virtually no advertisement. As a result of this singular sustainability Larry's all ages clean comedy show still remains the only one to amass over 2400 shows over a period of 10 years.
Corporate Entertainment from Las Vegas to Los Angeles to Venice, Italy with Clean Corporate Comedian and Celebrity Impressionist/Impersonator Larry G Jones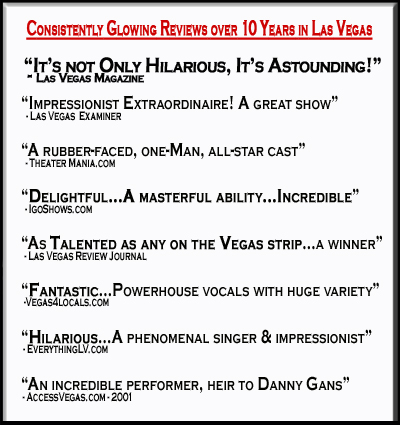 During those 10 years as a Las Vegas headliner, Larry also performed as a corporate entertainer locally and worldwide at many corporate events everywhere from Los Angeles CA to Venice Italy. In addition to association meetings, Larry also performed for technology companies, software companies, real estate meetings, insurance company meetings, dentist conventions and more at many types of special events including: awards ceremonies, galas, meetings and conventions for fortune many 500 companies.
As a Clean Comedian Corporate Entertainer based in Seattle; Los Angeles and San Francisco are just a hop away
Larry has since moved to the Seattle WA area to be with his new wife and to focus more on corporate entertainment in across the country. While he does travel to Los Angeles for corporate events, Larry is available to travel almost anywhere.
Schema list of cities and states
His award winning Las Vegas and corporate entertainment show is a tight-knit high energy show with dozens of greatest hits ranging from Motown to Lady Gaga. Larry grew up in Lower Alabama but then moved to Los Angeles in 1989 after graduating from Auburn University with a BSME ( Bachelor of Science in Mechanical Engineering).
#########################################
About the Author – Larry G Jones is a multi-award winning corporate entertainer and chair of the MPI hosted buyer and trade show program for the joint WA/OR Cascadia annual conference. Contact Larry to see how he can customize a show to create great memories for your next special event OR contact him to learn more about the hosted buyer program for event planners and suppliers. See Larry's Video Demo HERE
Do you need some great corporate entertainment?
How about an icebreaker or kickoff for your convention, or yearly budget meeting. You're going to want someone who can travel anywhere for corporate entertainment and new year's eve parties including: Moses Lake, Hawaii, San Diego, Sacramento corporate entertainment, Las Vegas convention entertainment, as a Dallas corporate entertainer for your next Employee Appreciation Event, After-Dinner Entertainment, Corporate Meeting, Awards Banquet. Company Holiday Party, Customer Appreciation Event, special event or gala.

Just a few of the cities Larry performs in: San Francisco Awards Entertainment •San Diego corporate entertainment, Orlando corporate entertainment – Chicago Association Entertainment – Los Angeles Company Party Entertainment – New York Clean Comedian – Atlanta musical comedian – Las Vegas corporate entertainment • Baltimore • Caribbean • Dallas • Denver • Des Moines • Honolulu • Los Angeles • Montreal, • New York • Seattle Corporate Entertainment – St. Louis • Washington DC corporate entertainment Aberdeen
.