Why special event entertainment helps meet planner goals-
Focus on the Goal of your event –

Typically the overall goal of any meeting, banquet, convention, or conference is that every single person has a great 'Experience.' We want them to go home with a smile on their face and a spring in their step! They should leave  every meeting, convention, educational session, or special event with usable knowledge in their brains AND with lasting memories in their heart. They will remember the education better better because you
provided them will a fully Emotionally engaging event by providing fun corporate entertainment to facilitate their emotional ties to your brand.
To help prioritize how to meet those goals, a few questions could be asked; how can we weigh the options and adjust event planning expenses to help us accomplish the goal of being remembered and in a positive light by creating an emotional experience.
As they leave your event, they should be asking – Wow, when next year's event!?
The impassioned response of the emotional bond evoked by entertainment adds up to an event with a high ROR (Return on Relationship). These Relationships drive the bottom line of any organization.
The enthusiasm of your customers, guests, or employees as they leave your event will be a direct result of a putting a smile on their face and a song in their heart. This can be easily accomplished with high energy corporate entertainment that will involve them as a group, make them laugh out loud, AND have them singing along.
Armed with the facts below, event planners wanting to justify the expense of adding, keeping, or working corporate entertainment into the overall event budget may want ask themselves and/or their prospective committees, clients, and accountants a few specific questions regarding budget item and the actual goal of the event.
Here's a few questions to ask about how your guests will be affected by items on any event planner's checklist.
Which  of the following event budget items will make an

actual long term difference

in the hearts, minds, health, lives, attitudes, and future memories of your conference or meeting attendees?
Which budget item will lower their blood pressure, relieve stress, increase loyalty, boost memory, unite them as a group, and put a smile on their face both now AND in the future?
The groovy table centerpiece arrangements?
The upgraded dinner menu?
The 'DJ' (not everyone wants to dance but everyone will want to laugh – guaranteed)
The pastry and coffee spread?
VIP transportation to a local bar?
The Fancy linens and seat coverings?
The spandex and up-lighting treatments?
The giant Casino wheel at the front of the room for your 'Las Vegas themed' party?
The photo booth ( typically used by a small percent of alphas in the group)?
Insert dozens of other non-life impacting physical item here….
Answer – None of the Above –
This is a "Business" meeting and to grow business in today's mega-media-saturated world the best advertisement, and sales rely on appealing to the Emotions of the target audience. To create a lasting impact and truly memorable event you must fully engage your guests emotionally.
These moments of emotional connection will do far more than anything else you can come up with to make your event memorable.
– for both the attendees and the event sponsors and producers –
However, there's much more at stake – for both the attendees and the event sponsors and producers – than having guests learn a few things and meet some new people. Event planners also have to consider the long term effects their meetings and events will have on their guests. Unfortunately, there's often nothing of emotional value for them to take home after some meetings, presentations, and a lukewarm dinner.
★★★★★★★★★★★★★★★★★★★★★★★★★★★★★★★★★★★★★★★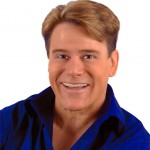 About the Author – Larry G Jones is a multi-award winning corporate event entertainer. CONTACT LARRY – to make your special event a success!
Special Event Entertainment, Awards Night Entertainment and Association Entertainment for Conventions and Banquets
★★★★★★★★★★★★★★★★★★★★★★★★★★★★★★★★★★★★★★★

ow-live/">Seattle Corporate event entertainment – • Orlando corporate event entertainment ideas